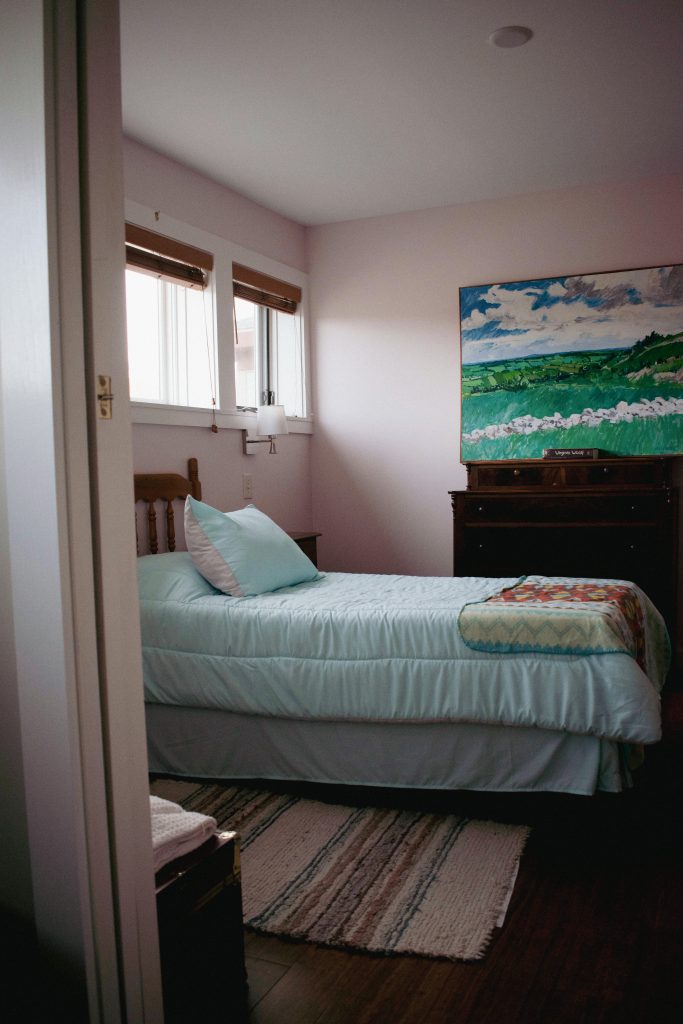 Virginia Woolf Suite
The large, elegantly appointed Virginia Woolf Suite includes a Master Bedroom with a double bed, a full bathroom en-suite, and a private study that can also be used as a cozy extra bedroom. The Suite is conveniently located next to the large and well stocked Library, and on the other side to the Oranbega Center office, where a printer, telephone and television are available. The suite can be booked by a single person or a group of up to four people. There are writing desks in both the Master Bedroom and the Study, and closet space in the Master Bedroom and Bathroom. Virginia wrote of the necessity for a woman writer to have "a room of her own;" at Oranbega we dare to go one better with "a suite of your own."
Rates
1 Week
With full board $870.00
with Half Board $805
B&B $710
1 Month
With full board $2,235
With Half Board $1,970
B&B $1,715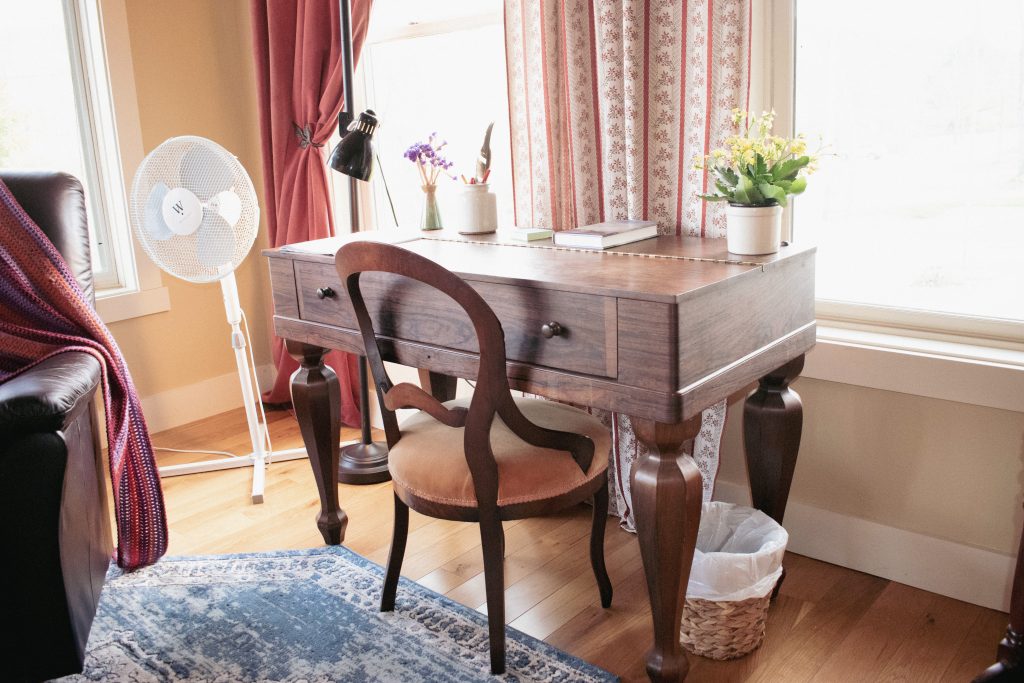 River Room
The River Room's wide bay windows overlook the peaceful banks of the little Narramissic River. A spacious and elegant room, it offers a queen-size bed, writing desk, comfy chair, music system, dresser and capacious closet. The bathroom across the hall is shared with occupants (if any) of the Clarine Grenfell Room. The river room provides a luxurious nest for a single person, but up to two people may share it. If you're a bird watcher, our River Room is the perfect place for you!
Rates
1 Week
With full Board $690
With Half Board, $625
With B&B, $530
1 Month
With Full Board, $1,925
With Half Board, $1,660
With B&B, $1,400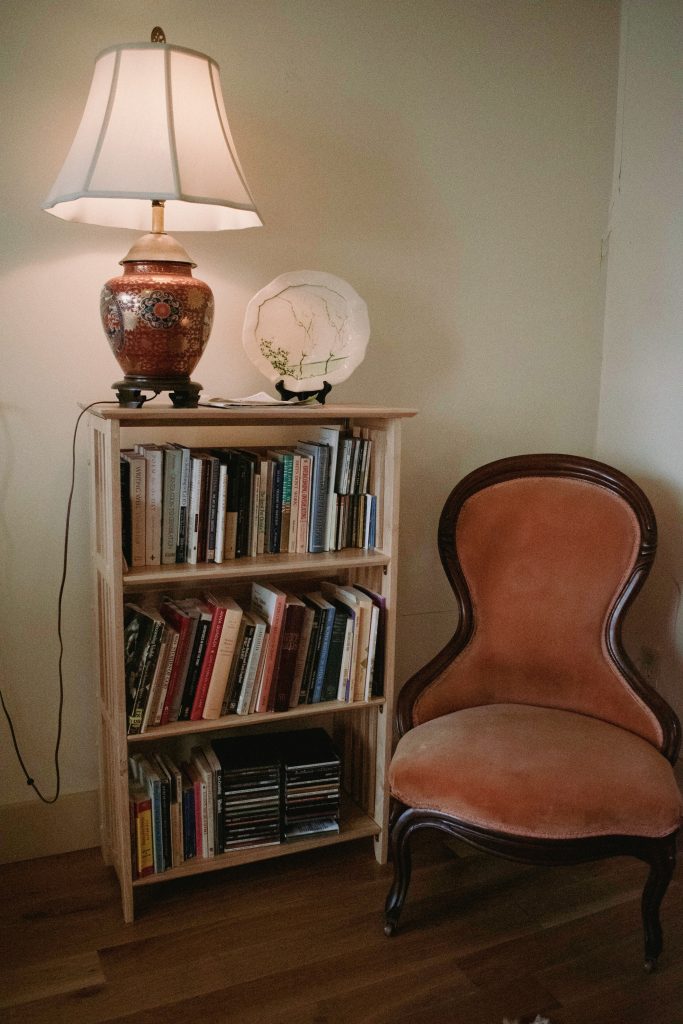 Clarine Grenfell Room
The Clarine Grenfell Room is a quiet and cozy spot with two single beds and two desks. With a view of a little garden and beyond it the village church, it is a very comfy room for one or two single people. It is also imbued with the benign spirit of a former owner of the property who was herself a poet and essayist, a Methodist minister, and the director of the Grenfell Reading Center whose main office was this room. Occupants share a bathroom with guests (if any) staying in the River Room next door.
Rates
1 Week
With full Board, $635
With Half Board $570
With B&B $475
1 Month
With full Board, $1,820
With Half Board $1,555
With B&B $1,300
Notes: All rates on this page assume single occupancy. When there is more than one occupant (of your choice) the room rate is shared by the guests, with a small surcharge for each extra adult guest. Each guest has a separate meal plan. Complete rates are available here.